Hi crafters, there's only 2 more SnS challenges to go before Christmas, isn't time whizzing by?
So.......here's a new sketch to inspire you all to get those last minute christmas cards made.
Our sketch designer this week is the lovely

Chrissie

, a fabby sketch too, thanks sweetie.
Many thanks for all your fantastic entries for the last challenge, don't forget to check the post below to see if you're a Sketch n Stash Top 3
You can flip the sketch and add extra embellishments
but we must still be able to recognize our original sketch.
Please do remember tell us what your new /neglected stash is that you used on your creation.
Our sponsor for this fortnights challenge is the fabulous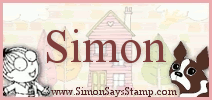 They are offering a wonderful prize of
a $15 voucher to spend in their online store
Now, lets move onto the lucky winner of last weeks Challenge 75... the winner of the
4 Digi Images from
Meljens Designs
is no: 19 and that is Brenda B
Congratulations.....Can you please contact Chrissie by the email blinkie in the sidebar for details of your prize.
The DT would like to give a special little mention for the amazing entry by Shakira aged 8, wow Shakira your card was so gorgeous and I just can't believe how talented you are. Thank you for joining us for challenge 75 xx
Here's some gorgeous inspiration by the Sketch n Stash team..........
Angie
Kevin
Jill
Sue
Jen
Sarah-Jane
Vicky
Doreen
Daniele
Julie
Gemma
Andie